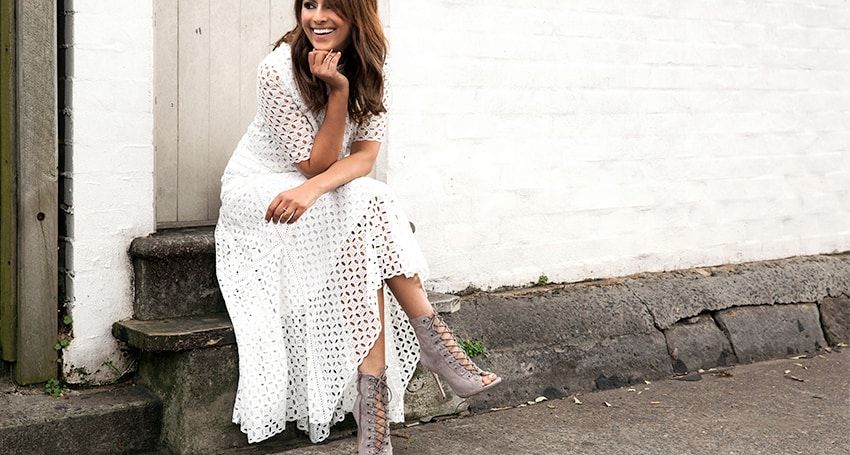 Wearing an all white lace outfit can be super flattering but at the same time, you have to be careful not to tread into bridal territory.  To avoid going too over-the-top, I always keep the cut classic and the style simple.
This little lacy number is actually made up of two pieces – a cropped box t-shirt and a circle skirt.  With delicate details, a flirty design and a super flattering fit, this outfit is sophisticated and youthful at the same time.
Paired with grey, lace up heels, this outfit is perfect for luncheons, events and Spring racing.  Plus, because there's two pieces, I know I can mix and match in the future – double win!