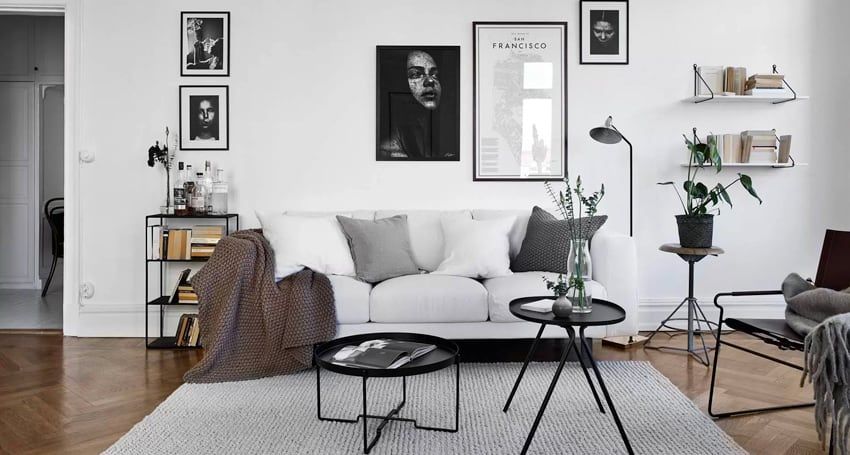 When it comes to styling your home, our trend forecast says it's all about scaling things back. That means minimal décor, minimal patterns and minimal colour.  That's why this season, monochrome is having its moment. 
What's so fab about this minimalistic trend is that it'll basically never go out of style.  That's why shopping for monochrome decor is always so much fun.  You get to pick pieces you adore, knowing you're making a worthy investment – you've got to love that!   
Black, white and grey look amazing all year round.  Here are some of our favourite ways to work them into every room…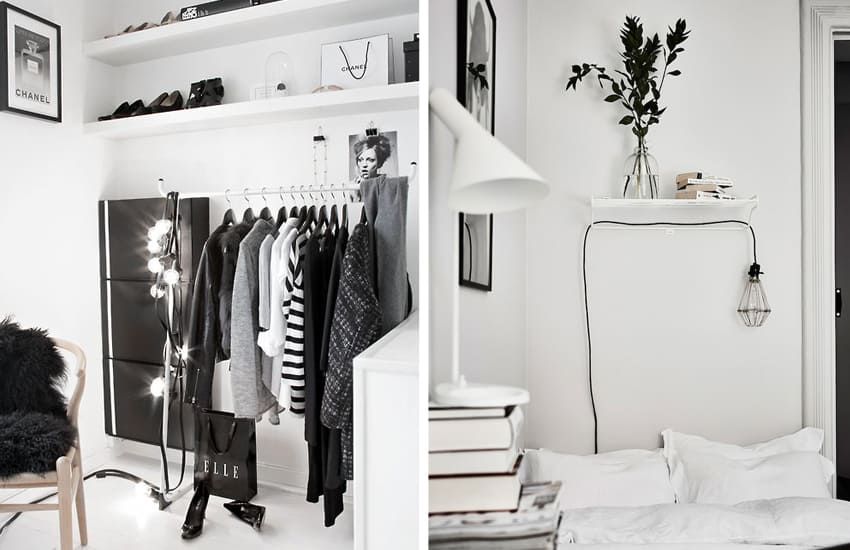 Most people own a little colour here and there.  The trick to creating a gorgeous monochrome bedroom is to stash your colours in the cupboard (for now, anyway) and keep just your black, white and grey on display.  
Create a fashion-forward vibe with a stand-alone clothes rack and shelves to display your favourite monochrome clothes and heels.  Pick white or grey bed sheets and arrange monochrome fashion books and shopping bags on your shelves.  Add a touch of glamour by throwing in some string lights.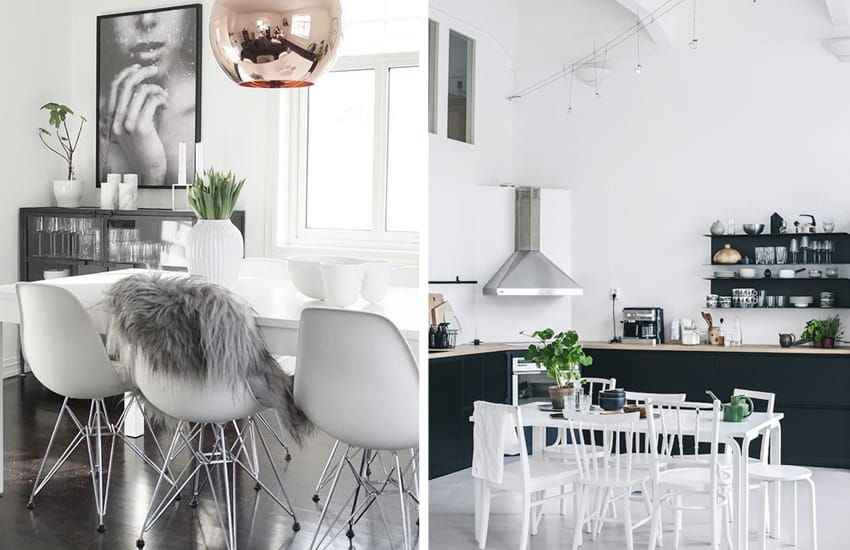 There is nothing classier than an all white kitchen with black cabinets and shelves.  Stick to plain white or grey servingware, or mix it up with some metallic or marble pieces.  The kitchen is also a great place to display monochrome prints or artwork.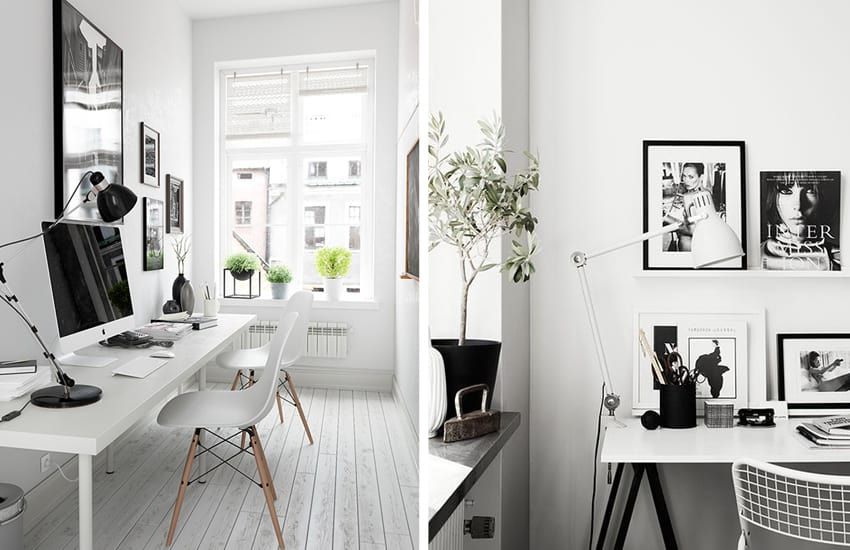 Monochrome works brilliantly in the office, as it creates an atmosphere that helps to keep you relaxed and clear minded.  We love the look of white floorboards but if that's not an option, light up the room with white furniture and walls.   
The office is also a great place to display black and white photos of people who inspire you or other motivational prints.  Also, don't think you have to keep it 100% colour free.  A few green plants will help to break things up a keep the room from appearing too 'cold'.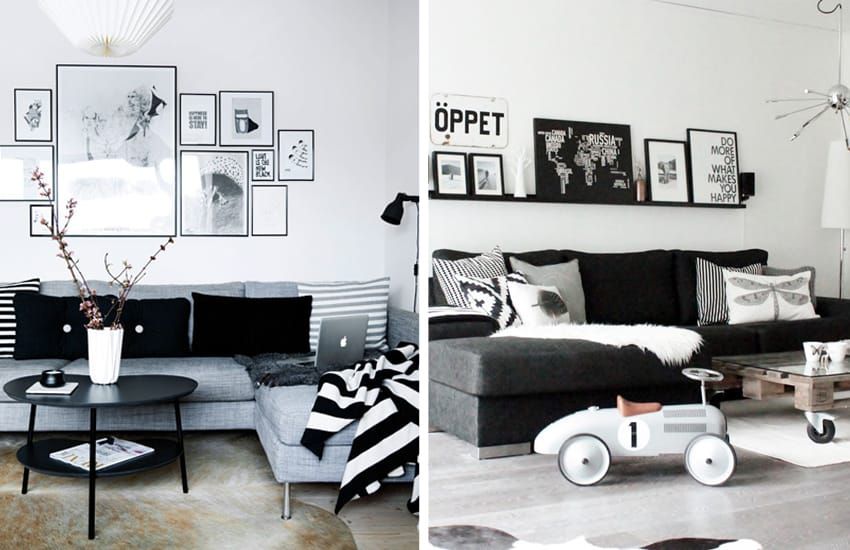 A great way to make monochrome style interesting is to play with fabrics and textures.  The living room is a great place to do this.  Pick a monochrome piece of furniture and break it up with cushions and a textured throw.  Opt for a simple coffee table, decorating with fashion books, candles and even a plant if you like.
We also love working neutrals in to the living room to create a warm, friendly vibe.  If you have wooden floorboards, you've already got that part covered!  Otherwise, opt for a beige wooden table or brown fur rug.