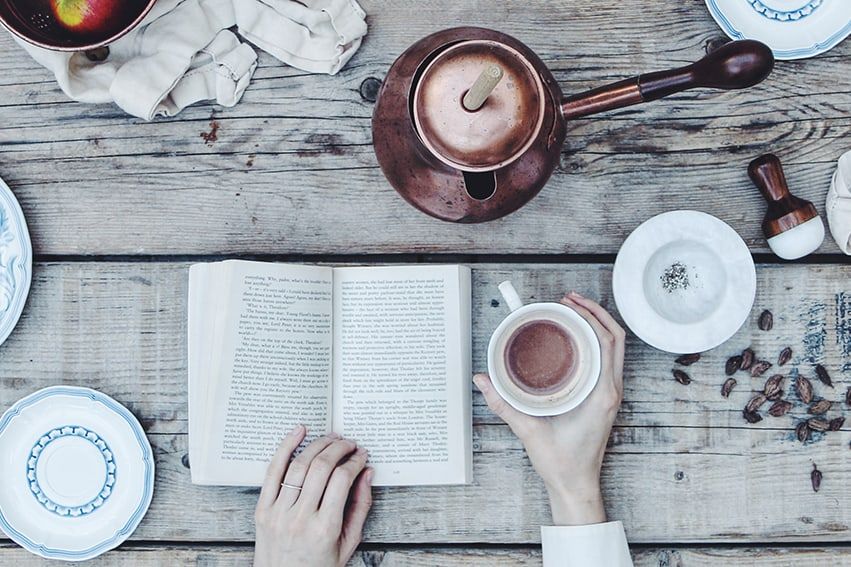 Here at SWIISH HQ, we're all massive bookworms. From biographies and motivational books to psychological thrillers and recipe books, we love them all. 
In our opinion, there's no better way to spend a spare five minutes (or more, if we're lucky) than with our heads stuck in the pages of a great read.
We usually have a conversation at least once a day about our favourite books or what we're reading at the moment. You'll often find us exchanging not only book recommendations, but books as well. There's a good chance that the books we've listed below have all been read or recommended by other SWIISH team members.
Here's what the team loves this month and happy reading!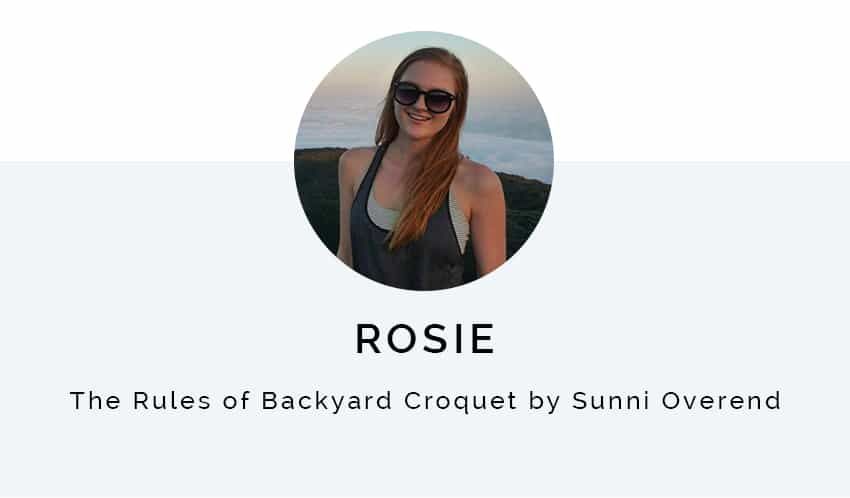 Disgraced fashion prodigy Apple March has gone into hiding, concealing herself within the cashmere and silk folds of a formerly grand fashion boutique – the hanging of blouses and handling of difficult patrons now her only concern. But when her sister Poppy needs a wedding dress, old passions are reignited … along with threats from her past.
As Apple finds herself falling for someone she shouldn't, her quest to re-emerge becomes entangled in a time she wants forgotten, and life unravels as quickly as it began to mend.

From the cool heart of Melbourne to Paris and New York, in an effervescent world of croquet, Campari and cocoon coats, can Apple prevail over demons past to become the woman she was born to be?
The Rules of Backyard Croquet is the second novel I've read by Sunni Overend (the first was The Dangers of Truffle Hunting) and I loved it as much as I loved The Dangers of Truffle Hunting. I love how Sunni bases her novels in Australia so not only are her characters super relatable, you can imagine incredibly clearly where everything is set. Sunni writes characters that you want to be best friends with, which is why I always end up rooting for the main character. I just wanted her to succeed! I couldn't put this one down.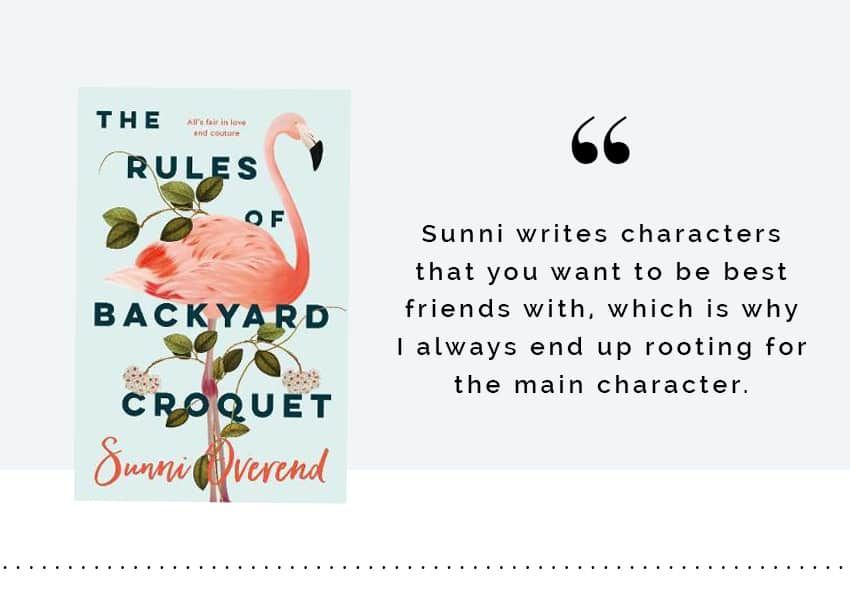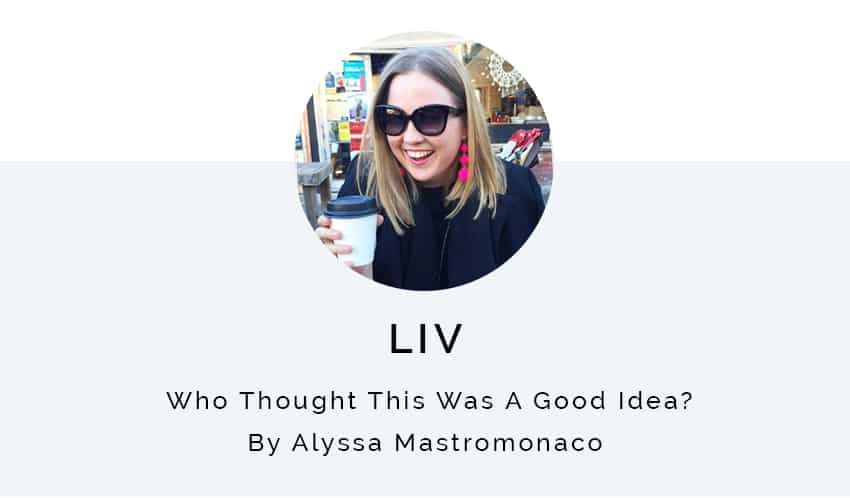 I've always been fascinated by the White House and its occupants. It doesn't matter if I'm reading about a president or the mailperson; I love knowing about the intricacies about what goes on behind closed doors. This probably explains my love for political dramas (Scandal, Designated Survivor, The West Wing, etc.) and podcasts. When I heard one of President Barak Obama's deputy chiefs of staff was writing a book about her time at The White House, I couldn't click "add to cart" fast enough, and boy, it did not disappoint. Alyssa Mastromonaco talks about working for the former president, the time she went to Buckingham Palace, her career trajectory and how President Obama called her to send his condolences when her cat died. If you are as fascinated by The White House as me and want to read a firsthand account of what it's like working for President Barak Obama, then I highly recommend this book.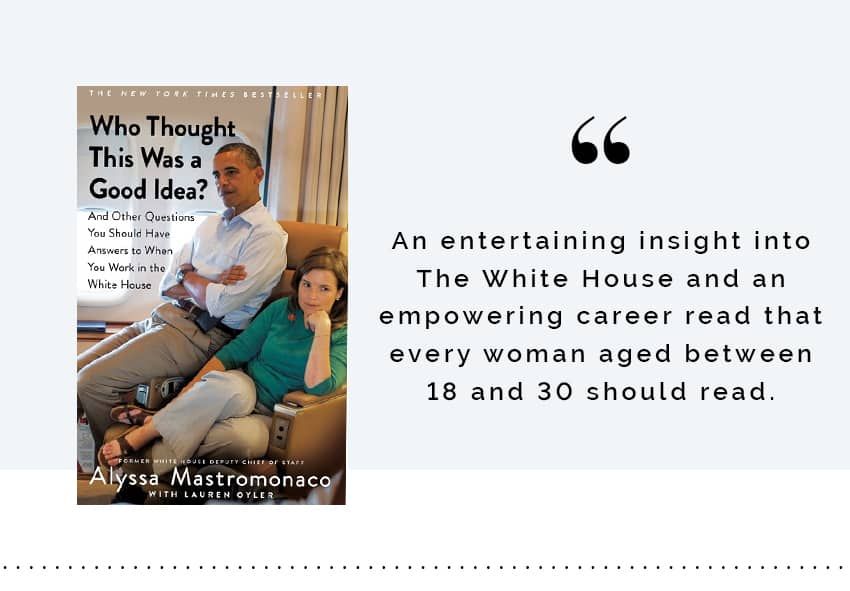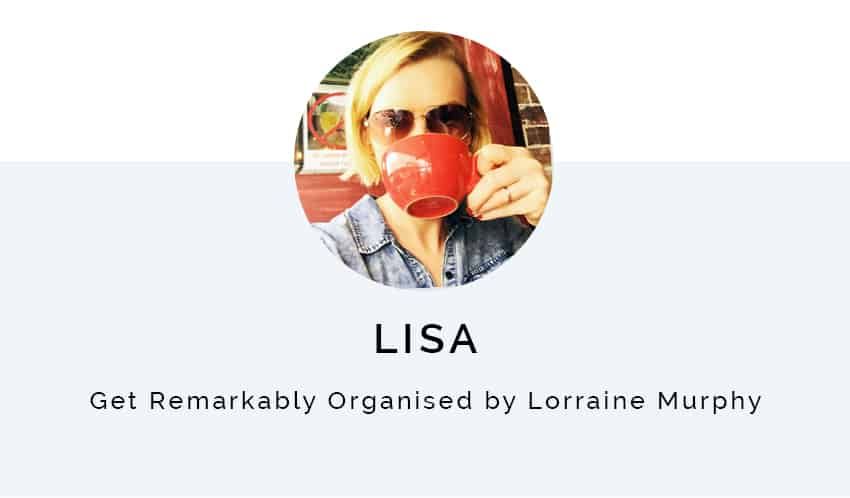 As someone who thinks of herself as pretty organised, Lorraine Murphy's book, Get Remarkably Organised, was an absolute eye opener for me and taught me that I can be way more organised than I currently am. Lorraine has taught me the magic of Miracle Mornings, next level to-do lists and generally, just how to get sh*t done. I love that you don't have to read the whole of Lorraine's book to benefit from it. If I feel like I am lacking in one particular area, I can just pick up Lorraine's book and head to that specific chapter and get all the info I need. It's super motivational and you'll feel organised simply by reading it, ha!
You can pick this up from our online store here.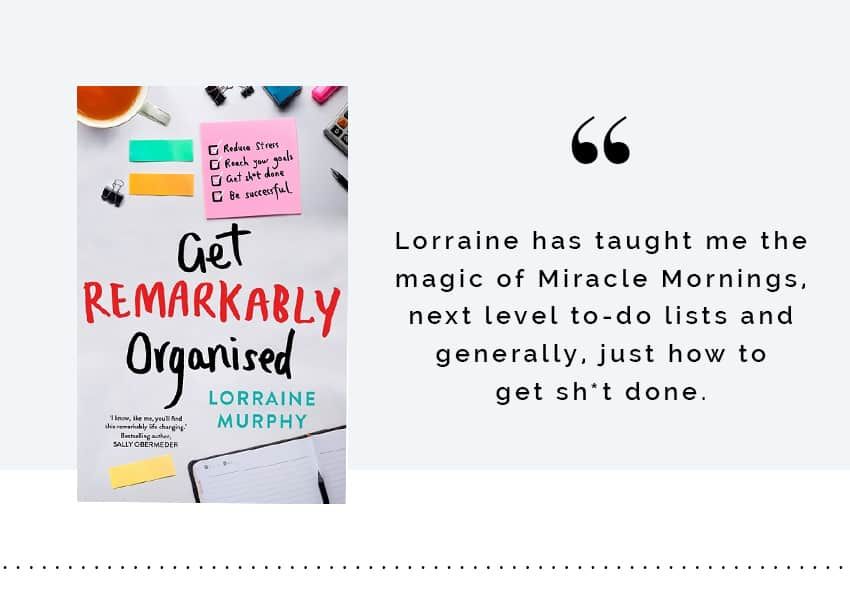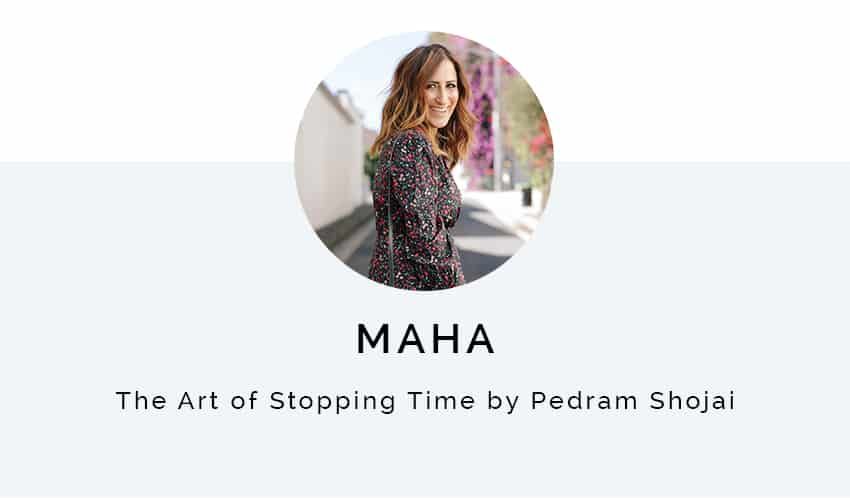 I got this book for my birthday this year and I love it for all the little lessons it teaches you each day on how to live a slower life. Since launching SWIISH five years ago, every day has been an absolute whirlwind. Sal and I have been so busy this year so we decided to practice more self-care. Meditation and exercise are now high on the priority list and Shojai's book is teaching me that. The book is a goldmine of suggestions to reclaim your busy life and he goes through 100 daily exercises that help you achieve this. It's a must-read if you are feeling overwhelmed and overworked!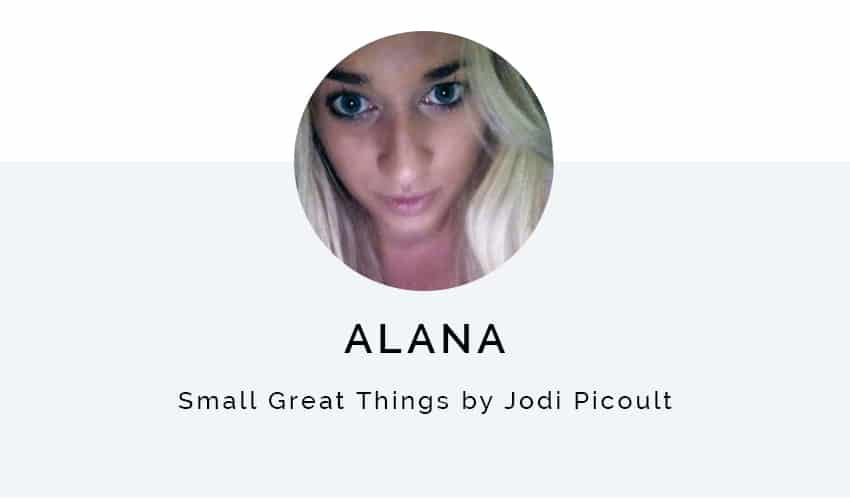 I've been a fan of Jodi Picoult for a long time and have read a lot of her work. I love how she deep dives into issues that effect everyday people. Before I read Small Great Things, My Sister's Keeper was always my favourite book of hers but after recently reading her latest book, Small Great Things, it's now my second favourite. It tells the story of Ruth Jefferson, a midwife who works in a hospital in Connecticut, USA. The book explores Ruth's experience with racism (she is African-American) after a tragedy occurs at the hospital she works at. The book is narrated by three key people in the story, including Ruth, and is divinely written, incredibly poignant and unforgettable. I couldn't put it down!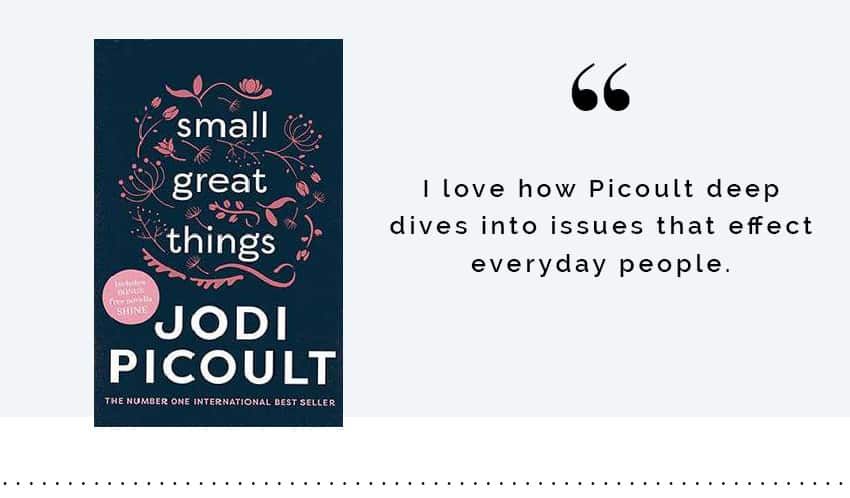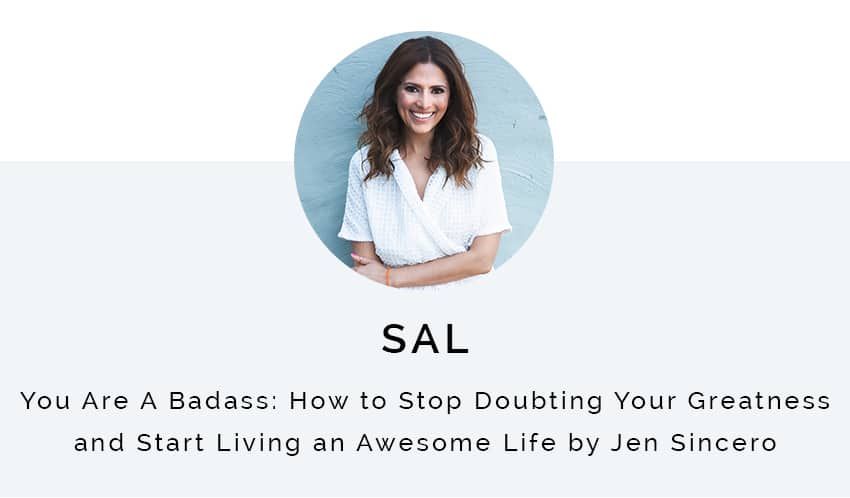 The most memorable book I've read in a long time is You Are A Badass: How to Stop Doubting Your Greatness and Start Living an Awesome Life by Jen Sincero. I read it when we went on a family holiday to the beach in the January school holidays. I love how open and refreshing Jen is about life and taking charge of your happiness and destiny, but also at the absolute core is that it's about being kind to yourself and loving yourself. As well as being insightful it's also surprisingly funny.