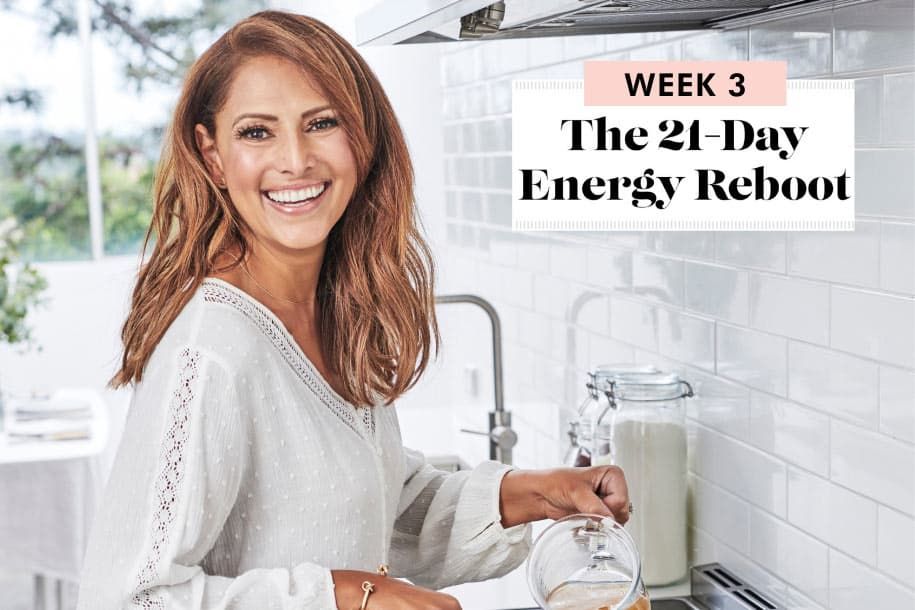 WOOHOO! Congrats SWIISH Fam! You've officially made it to Week 3 of Cleanse 2.0: The 21-Day Energy Reboot. How are you feeling? We are LOVING IT.
JUST JOINING US? HERE'S THE LOW-DOWN:
Each day this week, you'll be following our super-simple mini cleanse regime by having the Gut, Skin & Energy Combo:
2 tsp GLOW Marine Hydrolysed Collagen Powder + 2 tsp FIBRE Cleansing Powder + 1 tsp SUPERGREEN Superfood Powder twice daily, mixed into water or your drink of choice.
Need to grab these powders? We've got you covered! Shop the Gut, Skin & Energy Combo to save BIG and feel amazing.
Feel free to eat what you'd like throughout the cleanse – just remember to follow the guidelines of whole foods, lean protein, lots of fresh fruit and veg, and good quality carbs. Then, if you're after a little cleanse-friendly recipe inspo, you can find all the tasty meals Team SWIISH are cooking up this week below.
WANT TO TAKE YOUR CLEANSE TO THE NEXT LEVEL?
We've got just the trick for you. Below are a few extra SWIISH challenges you can focus on this week if you're ready to level-up your cleanse game:
Cut coffee to 2 a day (max), having the last before 3 pm
If you can, say goodbye to alcohol! Otherwise, keep it to 2 standard drinks a week
Avoid processed meals opting for fresh, wholesome food instead
Keep it moving. We're aiming for 30 mins of exercise, 5 days a week – anything will do! Walking, jogging, yoga, pilates, just find what works for you.
Try to hop into bed by 10 pm each evening
Aim to drink 2L of water every single day
ON THE MENU: WEEK 3
Here are all the super easy, effective, and delicious recipes Team SWIISH will be cooking up this week.
Meal plan key:
DF = Dairy-free
GF = Gluten-free
GFO = Gluten-free option
V = Vegetarian
Healthy snack options, anyone? Check out our cleanse-friendly favourites here.
BREAKFAST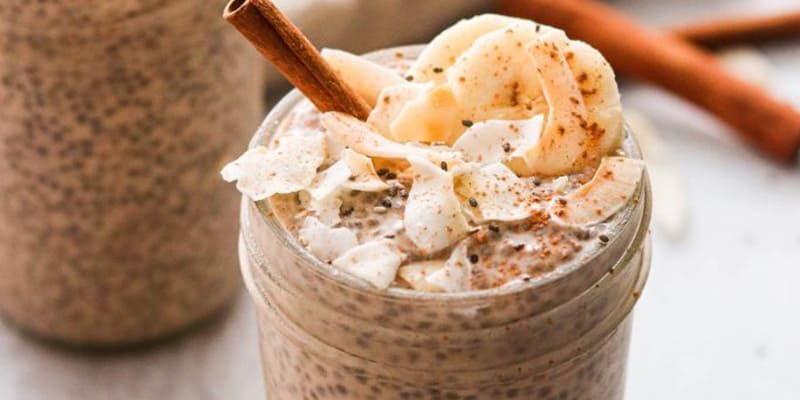 CHAI-SPICED CHIA PUDDING (DF / V / GF) – Looking for a tasty twist on the classic chia pudding? This gut-loving brekkie is for you. It's sweet, spicy, and all kinds of delicious.
15-MINUTE BREKKIE MUFFINS (V) – If you're partial to a classic brekkie muffin, then you'll love this 15-minute recipe. The fact that it's loaded with veg makes it the perfect cleanse-friendly muffin.
CREAMY CASHEW OATS (DF / V) – Some days, creamy warming oats are just the brekkie you need. Oats are underrated, in our opinion – they're awesome energy support as they help stabilise blood sugar, meaning you don't get those energy peaks and crashes throughout the day!
LUNCH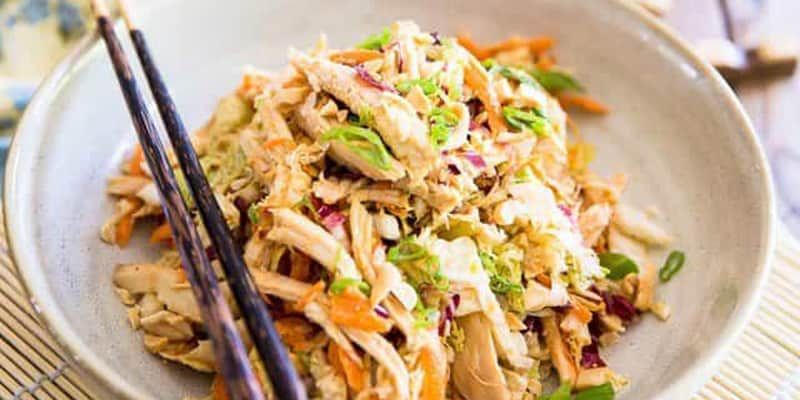 ASIAN-INSPIRED CHICKEN SALAD (DF) – A work-friendly lunch that has it all: a bit of crunch, a bit of sweet, and a LOT of goodness. The purple cabbage in this salad is also an excellent source of antioxidants to support your body through the cleansing process.
MEXICAN PULLED BEEF SANDWICH (DF) – A loaded sandwich for lunch is an office favourite here at SWIISH – and this one packs a spicy punch. The good news? Spice has been shown to kickstart digestion and support a healthy metabolism. If you're feeling super-clean, you can even swap the bun for lettuce cups.
GREEK GREEN GODDESS SALAD (V / GF) – There are a lot of things to love about this Greek salad. It's high in important nutrients and minerals from the dark leafy greens that support daily energy – and it takes only a few minutes to throw together. You're gonna love it.
DINNER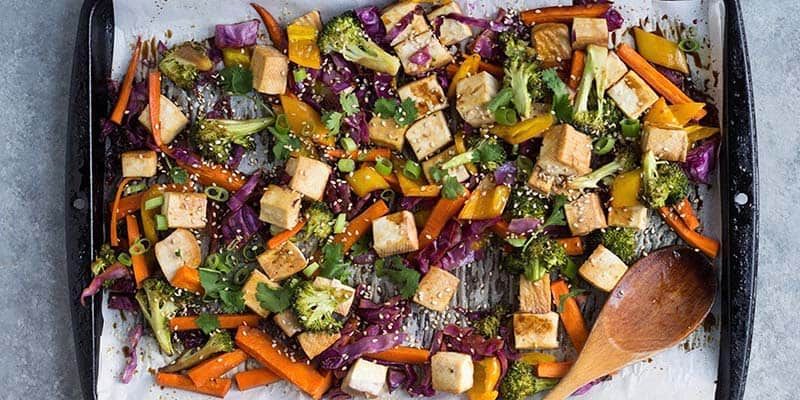 ONE-TRAY TERIYAKI TOFU (V / DF) – Did you know that tofu is an incredible hormone-supporting superfood for women? Yep! It helps the body regulate oestrogen levels. Amazing (we know). This dish will have you loving every bite.
CREAMY MUSHROOM & ASPARAGUS SALMON (V) – One-pot. Mouth-watering. Super-clean. This dish loves your skin luminously (thanks to the omega-3's in the salmon) and is the perfect meal to ease you into the cooler season.
PAPRIKA-SPICED ONE-TRAY CHICKEN (DF) – A family-favourite dish doesn't get much easier (or delicious) than this. The bonus is it's loaded with capsicum that's rich in carotenoids – an important phytonutrient for reducing inflammation in the body. Cool, right?
WEEK 3: BONUS CHALLENGE
Seeing as we've made it to the final week of Cleanse 2.0, take this opportunity to challenge yourselves to try something new this week. Whether it's a new type of exercise, or even a new fruit or vegetable – aim to develop some new habits as we exit the cleanse, and trying something wellness-related for the first time seems like the perfect fit! What will you try this week?
We'd LOVE to hear how you guys are feeling as we approach the end of Cleanse 2.0! Don't forget to tag us @swiishwellness on your socials for a chance to be featured!
Love Sally, Maha & Team SWIISH