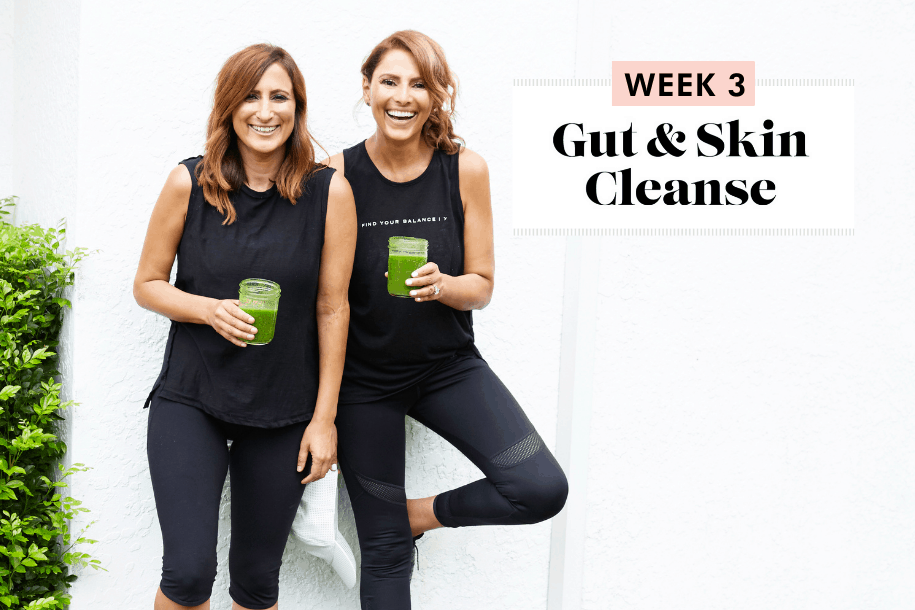 WOOHOO! We're here! The final week of the 21-Day Gut & Skin Cleanse. Bet you're feeling fresher and better than ever, right? Us too. To all our newcomers, hello and welcome! We can't wait for you to start feeling as cleansed and glowy as we are.
HERE'S THE LOW-DOWN:
Just follow our super-easy cleanse regime every day this week by having GLOW Marine Hydrolysed Collagen Powder and FIBRE Cleansing Powder twice daily in a drink of choice.
Haven't got your hands on the powders yet? No worries! Shop the Gut & Skin Cleanse Pack – and save BIG while you're at it.
Feel free to eat what you'd like throughout the cleanse – just remember to follow the guidelines of whole foods, lean protein, lots of fresh fruit and veg, and of course good quality carbs. If you're looking for a little kitchen inspo we'll share below all the deliciously easy recipes we've created to support your body during the program.
Ready to level-up your cleanse game? Here are a few extra challenges #TeamSWIISH will be giving a go this week:
Cut coffee to 2 a day (max), having the last before 3 pm
If you can, kiss alcohol goodbye! Otherwise, keep it to 2 standard drinks a week
Avoid processed meals opting for fresh, wholesome food instead
Keep it moving. We're aiming for 30 mins of exercise, 5 days a week – anything will do! Walking, jogging, yoga, pilates, just find what works for you.
Try to hop into bed by 10 pm each evening
Aim to drink 2L of water every single day
ON THE MENU: WEEK 3
Eating the SWIISH Wellness way is as simple as it is effective.  All of the recipes are specially designed to help reset your gut and skin, whilst tasting amazing.
Meal plan key:
DF = Dairy-free
GF = Gluten-free
GFO = Gluten-free option
V = Vegetarian
BREAKFAST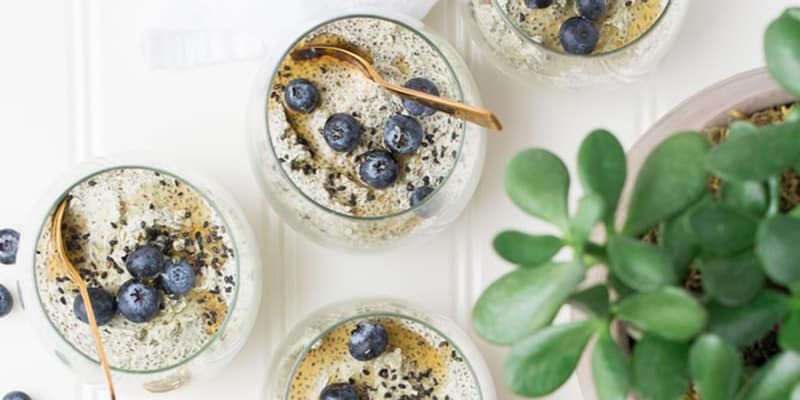 VANILLA BERRY CHIA PUDDING (DF / V) – Chia seeds are the O.G. superfood, high in omega-3's that help build strong and healthy skin cells as well as prebiotics to help feed the good bacteria in your gut. The fact that this recipe is a creamy and delicious grab-and-go brekkie is just a bonus. We're in love!
SO DELISH SAVOURY EGG MUFFINS (DF / GF) – Savoury breakfast lovers: this easy 5-ingredient recipe is for you! Loaded with flavour, our favourite cleanse-friendly ingredient in these is the cooked tomato. Higher in lycopene than raw tomatoes, when cooked they are said to help protect the skin from UV damage that causes the skin to age prematurely. (Say whaaaat?!)
OVERNIGHT CHOCOLICIOUS SMOOTHIE (DF / V) – Chocolate for breakfast? Um, YES! Not only does this smoothie taste like you're eating a bowl of ice cream for breakfast, but it's super high in antioxidants that are essential for skin health.
LUNCH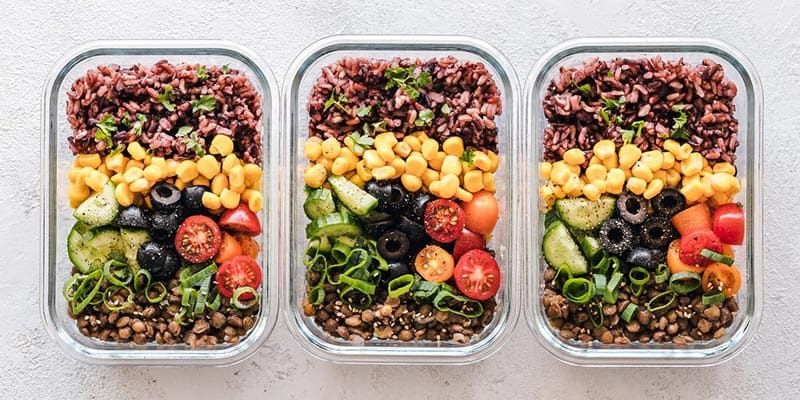 BLACK RICE & LENTIL MEDITERRANEAN SALAD (DF / V) – Fuss-free. Clean. Satisfying. What more could you want from a work-friendly lunch? Hidden bonus: the lentils double as extra gut support because of their high fibre content.
LOADED TUNA SALAD SANDWICH (DF) – Need a lunch that will help kick that 3pm brain fog to the curb? This veggie-rich sandwich is your new (and seriously tasty) best friend. How does it work? Alfalfa sprouts (one of the ingredients) are one of those low-key superfoods that work to support healthy mood and cognition to get you through a long day.
CHICKEN & BUTTER LEAF SALAD (DF) – Tried and tested: this is the salad that (believe it or not) everyone will love. It's crunchy, refreshing, and excellent for those anti-inflammatory benefits we're always after, thanks to the garlic that is!
DINNER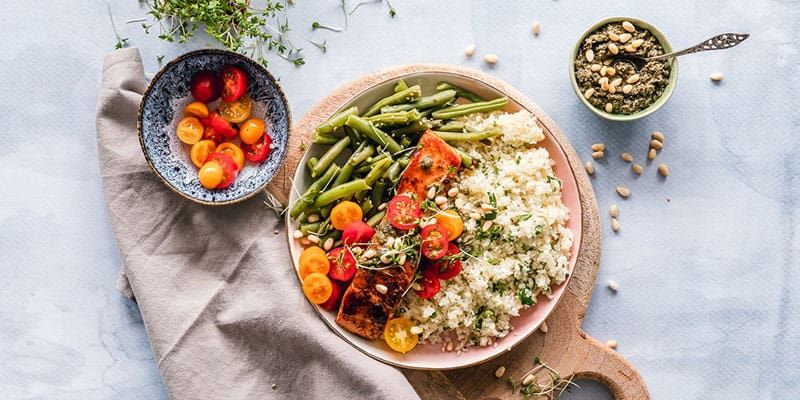 HONEY-SOY SALMON WITH CAULIFLOWER RICE (DF) – Super-clean, dangerously delicious: the perfect dinner. Salmon has high levels of omega-3's that help build strong, plump, and healthy skin cells – who doesn't want that?
SPICED-UP PUMPKIN SUPER SOUP – We couldn't do a cleanse without including a detox-friendly soup. The real skin MVP in this is the sweet potato, which (apart from being high in antioxidants) is also an excellent source of prebiotics that help feed and diversify your good gut bacteria!
TASTY THAI-STYLE STEAK SALAD (DF) – One word: YUM. This dish is as filling as it is healthy. Yes, you'll be going back for seconds – don't say we didn't warn you! The gut-loving veggie medley makes the perfect salad combo, each bite infused with authentic Thai flavours you're going to love.
WEEK 3: BONUS CHALLENGE
This week, our bonus challenge focuses on the mind. Every day this week we're aiming for 5 mindful minutes where we are focused completely on ourselves – because self-care isn't selfish, it's necessary. This might look like meditating, lying with our legs up the wall, going for a short walk, writing down 3 things we're grateful for, or even just sitting with our bare feet touching the grass in our backyard. These pockets of rest throughout the day will help you recalibrate and re-centre, which is so important in this world of go-go-go. What will your mindful moment be?
We can't wait to hear how you guys enjoy this final week of the cleanse! Don't forget to tag us @SWIISHwellness on your socials for a chance to be featured.
Happy cleansing!
Love Sally, Maha & Team SWIISH xx