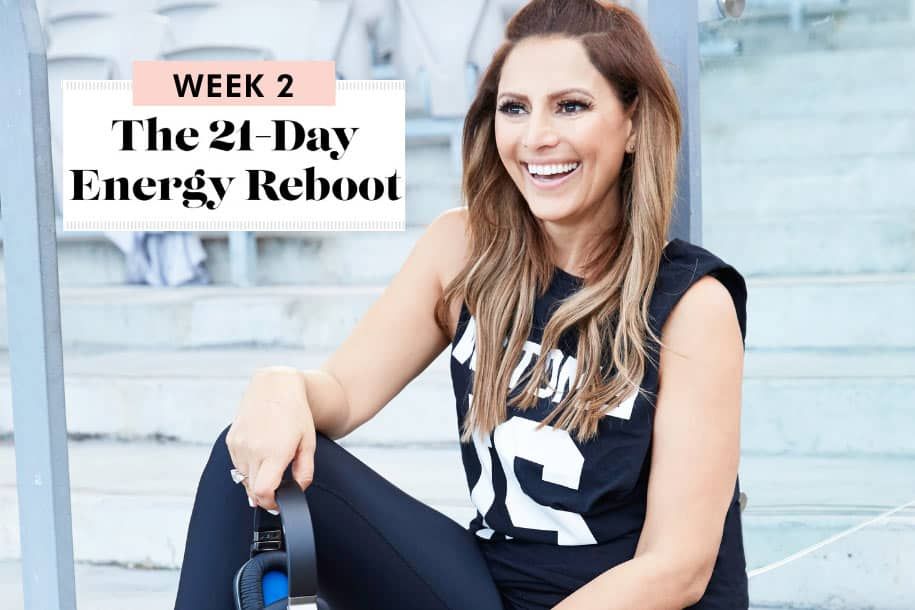 Congrats – you've made it to Week 2 of Cleanse 2.0: The 21-Day Energy Reboot! Anyone else feeling as refreshed and energised as we are?!
NEW TO THE CLEANSE? HERE'S THE LOW-DOWN:
Every day this week you'll be following our easy and effective mini cleanse regime by having the Gut, Skin & Energy Combo:
2 tsp GLOW Marine Hydrolysed Collagen Powder + 2 tsp FIBRE Cleansing Powder + 1 tsp SUPERGREEN Superfood Powder twice daily, mixed into water or your drink of choice.
Haven't got your hands on the powders yet? It's not too late to join! Shop the Gut, Skin & Energy Combo to save BIG and feel amazing.
Feel free to eat what you'd like throughout the cleanse – just remember to follow the guidelines of whole foods, lean protein, lots of fresh fruit and veg, and good quality carbs. If you're after a little cleanse-friendly recipe inspo, you can find all the tasty meals Team SWIISH are cooking up this week below!
READY TO LEVEL-UP YOUR CLEANSE GAME?
If you feel like kicking your cleanse up a level, here are a few extra SWIISH challenges we'll be focusing on this week:
Cut coffee to 2 a day (max), having the last before 3 pm
If you can, say goodbye to alcohol! Otherwise, keep it to 2 standard drinks a week
Avoid processed meals opting for fresh, wholesome food instead
Keep it moving. We're aiming for 30 mins of exercise, 5 days a week – anything will do! Walking, jogging, yoga, pilates, just find what works for you.
Try to hop into bed by 10 pm each evening
Aim to drink 2L of water every single day
ON THE MENU: WEEK 2
Here's all the uber-healthy recipes Team SWIISH will be cooking up this week. Hint: They're all simple to make and 100% delicious, trust us.
Meal plan key:
DF = Dairy-free
GF = Gluten-free
GFO = Gluten-free option
V = Vegetarian
Healthy snack options, anyone? Check out our cleanse-friendly favourites here.
BREAKFAST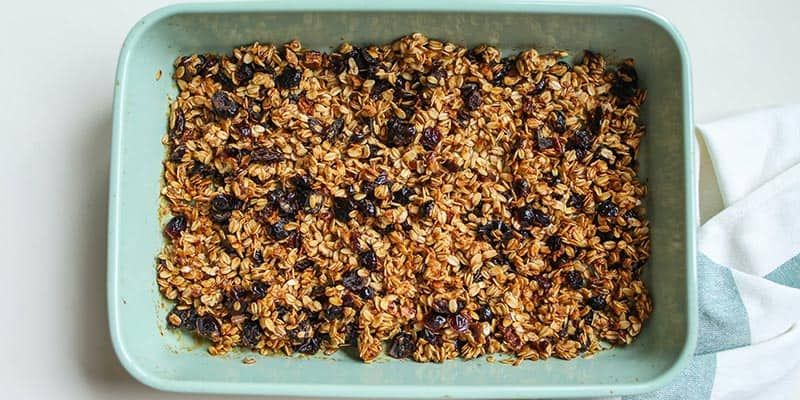 GUT-LOVING GRANOLA (DF / V) – A healthy granola that's loaded with gut-loving nuts and seeds. This recipe will have you chucking out your sugar-laden granola in no time.
MUSHROOM BREKKIE BOWL (DF / V) – This brekkie is like a nourishing hug to your insides, packed with energy-supporting protein from the mushrooms and egg!
SALTED CARAMEL SMOOTHIE (DF / V) – Calling all salted caramel lovers!! This hormone-supporting, uber-clean smoothie is for you. The flaxseeds inside assist with oestrogen regulation, talk about a super seed!
LUNCH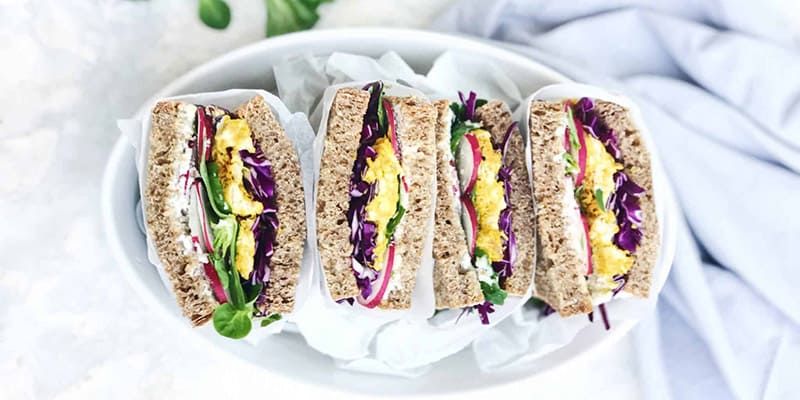 TURMERIC CHICKEN & SALAD SANDWICH – Crunchy. Saucey. Super fresh. This sandwich is high in anti-inflammatory goodness (thanks to the turmeric) that will love your body from the inside, out – whilst tasting damn yummy, of course.
SOBA NOODLE SALAD (DF / V) – Like a salad – only yummier! This Asian-infusion of flavours is like a party in your mouth, literally. The fact that the lime and ginger dressing doubles as an amazing digestion kick-starter is just a bonus.
RAINBOW TUNA SALAD – A chopped tuna salad is one of the tastiest, easiest, and most delicious lunches. The fish is an excellent source of selenium that helps maintain skin elastin, which keeps everything tight, firm, and plump!
DINNER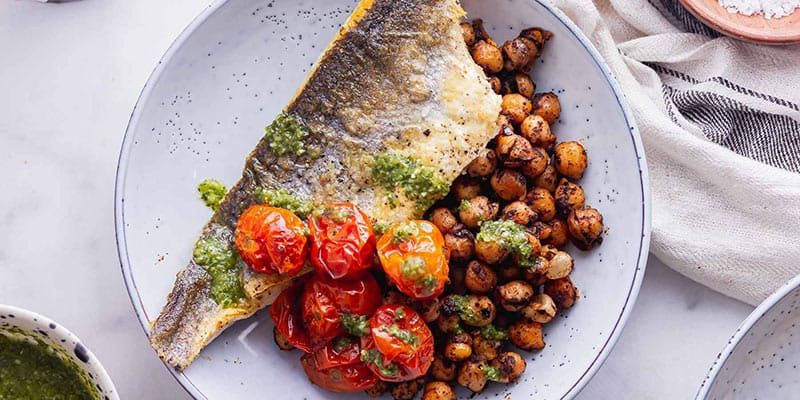 DELICIOUS PAN-FRIED SEA BASS (DF) – A cleanse-friendly dinner if ever we've seen one… High in healthy fats, lean protein, and lots of essential nutrients (such as skin-loving lycopene from the tomatoes) – this Delicious Pan-Fried Sea Bass is a certified hit.
EASY ONE-TRAY SPAGHETTI (V) – Baked spaghetti is about as genius as cooking gets. Just add all the ingredients to a tray and let them do their tasty thing. We also love this recipe because it's loaded with antioxidants, thanks to the tomato and capsicum.
ONE-POT BEEF CURRY – Nothing kickstarts digestion quite like a spicy curry, and this one-pot wonder ticks all the boxes. It's easy to make, uber-healthy, and absolutely mouthwatering. We're obsessed.
WEEK 2: BONUS CHALLENGE
Set yourself a mini-challenge to wake up 15-minutes earlier than you normally would each day this week. Take this time to add one simple moment of self-care to your morning. Maybe it'll be reading that book you never have time for, giving yourself a facial workout (yes, it's a thing), or even just having a second to actually plan your outfit for the day – and feel good about it! You'll be surprised at how this small change will have you feeling much more energised throughout the day. Self-care baby, it's the new black.
We can't wait to hear how you guys are loving Week 2 of Cleanse 2.0! Don't forget to tag us @SWIISHwellness on your socials for a chance to be featured!
Love Sally, Maha & Team SWIISH  xx