Hello & welcome SWIISH fam! We're so excited to kick this off with you. It's time to swap your cocktails for glow-zingers (ok that's not an actual term, but hey?) as we deep-dive into our 21-Day Gut & Skin Cleanse. Are you ready to feel AMAZING, inside and out?
How will it work?
It's super simple! Starting on Monday (Feb 8th) you'll be doing a mini 2-step cleanse each day where you just mix GLOW Marine Hydrolysed Collagen Powder and FIBRE Cleansing Powder into any drink of your choice, twice daily. It takes less than a minute and will have your body feeling better and your gut feeling happier in no-time. Haven't got our powders yet? Shop the Gut & Skin Cleanse Pack.
Kick your cleanse up a level with these SWIISH Wellness tips:
Cut coffee to 2 a day (max), having the last before 3 pm
If you can, kiss alcohol goodbye! Otherwise, keep it to 2 standard drinks a week
Avoid processed meals opting for fresh, vibrant food instead
Keep it moving. We're aiming for 30 mins of exercise, 5 days a week – anything will do! Walking, jogging, yoga, pilates, just find what works for you.
Try to hop into bed by 10 pm each evening
Aim to drink 2L of water every single day
ON THE MENU: WEEK 1
Feel free to eat what you'd like throughout the cleanse, but if (like us) you're always on the lookout for a little kitchen inspo – you've come to the right place. Each week we'll share the 3 different breakfast, lunch, and dinner options that we'll be eating throughout the week, so you can follow along if you want to!
Meal plan key:
DF = Dairy-free
GF = Gluten-free
GFO = Gluten-free option
V = Vegetarian
BREAKFAST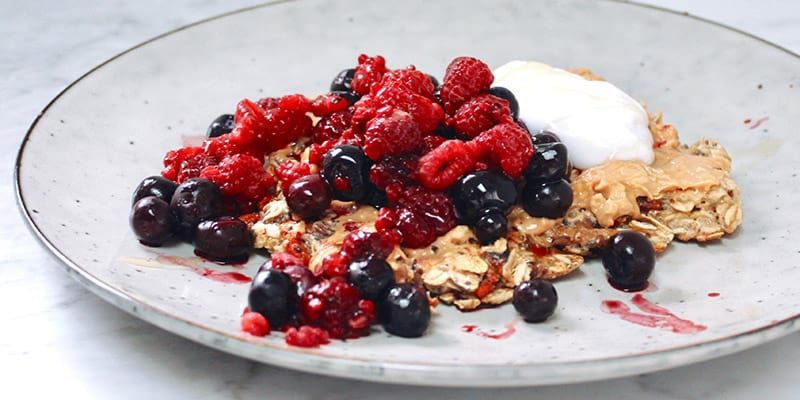 2-INGREDIENT OATS PANCAKE (DF / V) – Why do we love it? Oats are a gut superfood as they contain beta-glucans (a prebiotic) that helps restore the microbiome and feeds good gut bacteria!
GREEN GODDESS GLOW SMOOTHIE BOWL (DF / V / GFO) – High on health marks, this brekky is equal parts refreshing and nutritious.
2-MINUTE MIXED BERRY SMOOTHIE (DF / V ) – This smoothie has all the greens, without the uber-green taste. Not to mention it's loaded with skin-loving antioxidants.
LUNCH
12-MINUTE MISO GLAZED SALMON (DF) – Short on time? This lunch is your go-to. It's packed with flavour and healthy AF. Prep this one the night before to save time.
EASY PUMPKIN & FETA SALAD (V) – Think a salad's not enough? Think again! One bite and you'll be converted thanks to its delicious filling medley of flavours and textures, trust us.
ZESTY GREENS & BEANS SALAD (DF / GF / V) – The ultimate summertime monster salad. Have it as is or add your protein of choice, either way, it's delish.
DINNER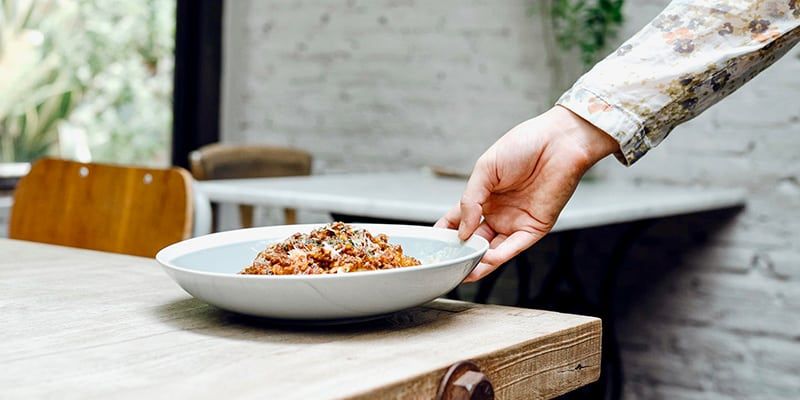 LOW-CARB ZUCCHINI SPAGHETTI BOLOGNESE (DF) – Ready in no-time, this twist on a spag bowl gives you all the flavour of an Italian feast without the extra calories.
DELICIOUSLY NOURISHING CHICKEN SOUP (DF) – It wouldn't be a cleanse if soup wasn't involved, so it's a good thing this one doesn't taste anything like a detox. Tasty right down to the last spoonful, we're obsessed.
HEALTHY VEGETARIAN BEETROOT BURGERS (DF / V) – What's not to love about a cleanse-friendly burger? Beat the bloat by trying a bare burger option, swap your bun for lettuce cups.
WEEK 1: BONUS CHALLENGE
This week, the bonus challenge focuses on cleansing the mind, not just the body. How? By bringing it to the breath. Each evening, try to spend just a few minutes, in bed, practising an ultra-calming breathwork technique. Designed for those of you in our SWIISH fam who are sleep-troubled, world-renowned breath coach Stuart Sandeman (@breathpod) will show you what difference a few conscious moments of breathing can make.
Ready to get your zen on? Watch it here.
Don't forget to tag us @SWIISHwellness on your socials if you join us on the cleanse for a chance to be featured. We can't wait to see how you go! Happy cleansing, SWIISH fam!
Love Sally, Maha & Team SWIISH xx