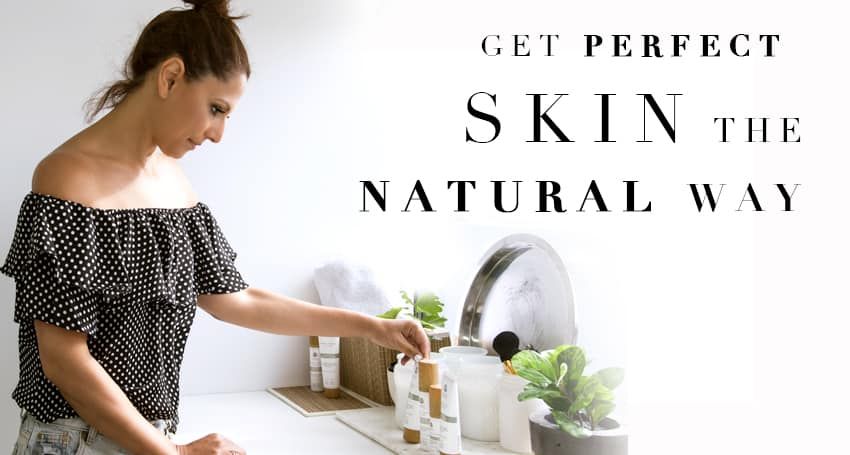 In recent times, the beauty industry has seen a huge move towards natural and chemical free products, as opposed to those that burn and zap away imperfections.  It's no longer all about blasting pimples and wrinkles with harsh ingredients.  Instead, it's all about keeping your skin clean, healthy, vibrant and protected from harmful chemicals.  
While some might not be sold on the whole natural movement, we personally think it's so important to get on board. Core to this movement is one thing in particular that can help improve skin tone, brighten your complexion, reduce wrinkles and make your skin glow. Love that.

What is it? Well, they're essential oils – and while you may have heard of them before, many people still don't know what they're all about and why they're so important.  In a nutshell, essential oils are special oils derived from flowers, roots, stalks, seeds, bark and leaves that can be used to treat all sorts of common conditions.  In terms of beauty, essential oils can help to improve skin tone and support the skin's natural renewal cycle.  Ultimately they make the skin appear softer, brighter and more youthful.  Can't say no to that!    
Lucky for us, one of our favourites (who are also one of Australia's leading aromatherapy brands) Oil Garden Aromatherapy have just released an entire organic skincare range that makes using essential oils SO easy.  The range includes a soothing hand cream, a rejuvenating facial scrub, a replenishing night cream, a nourishing facial moisturiser, a clarifying facial scrub and a balancing facial cleanser.

We tried out some of these products for ourselves and the first thing we have to say is that they smell amazing.  Secondly, they actually work.  The facial scrub leaves your face feeling sooo soft and smooth and the moisturiser hydrates your skin without making you feel oily.  Plus, we've already noticed that our skin has a subtle glow and is starting to look so much healthier.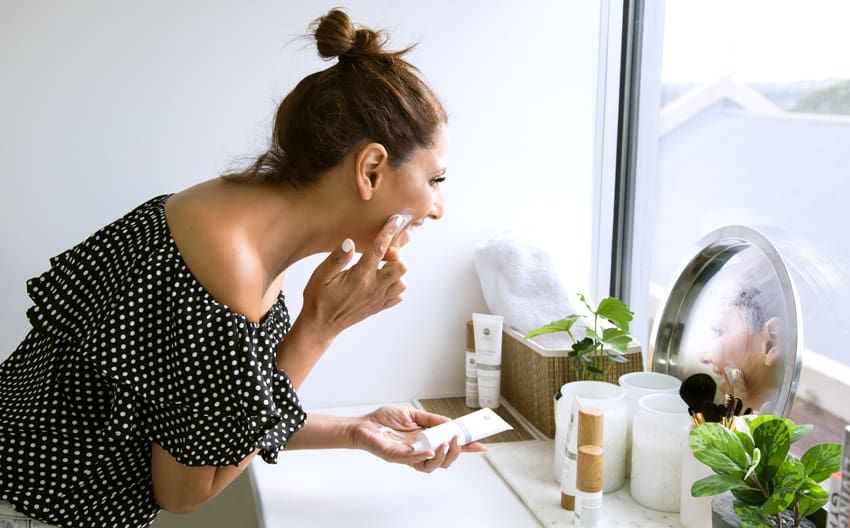 When it comes to essential oils, any additives or chemicals can seriously reduce their effectiveness.  On top of being of being pure and natural, Oil Garden's products have also been tested to ensure that there are no adulterants or synthetic additives present and that they meet optimum safety.  They're also COSMOS certified organic, Australian owned and made, cruelty free and vegan friendly.  We love that!
I think it's safe to say that Oil Garden's skincare range will become an ongoing part of our beauty routine.  We're always looking to cut down on chemicals and keep things as natural as possible.  And when the results are this great, why wouldn't we make the switch?  
If you've never tried products made with essential oils before, now is the time to start!  It is sooo worth it.  Head to the Oil Garden website today to find out more about their essential oils and the new skincare range.  You can also follow Oil Garden on Facebook and Instagram to learn more about essential oils and how other people are using them.  
Oil Garden products can be purchased through the website but if you'd prefer to go in store, you can pick them up exclusively at Chemist Warehouse.