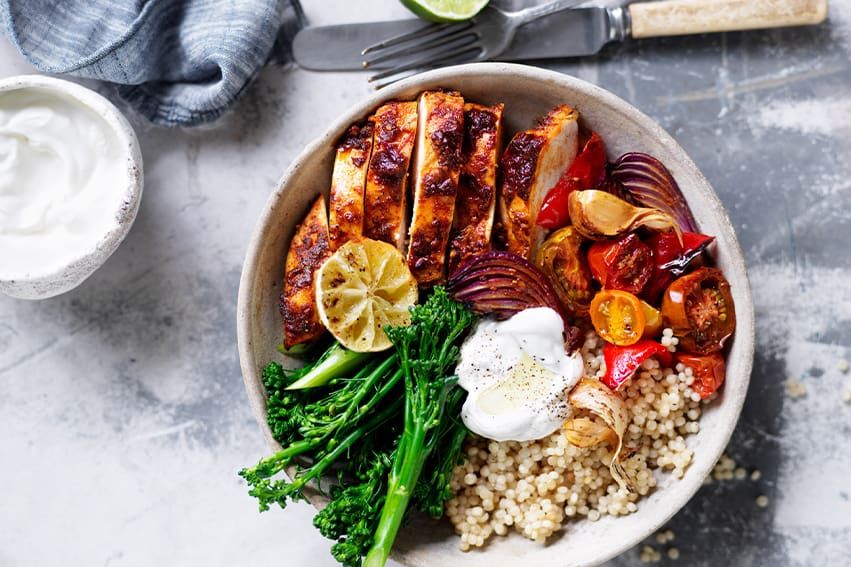 For a dinner that uses simple ingredients and will completely WOW your guests, look no further than our Heat of the Night Chicken Bowl.
This was one of the first recipes we included in our cookbook, Simple and Lean – it's been a firm favourite of ours for so long.
The flavours of this bowl really pack a punch and it's the perfect balance of protein and veggies so you're getting a bowl full of nutrients that your body will love.
We'd love for you to whip this one up and let us know what you think! You can find more bowls, salads, snacks and smoothies in SIMPLE AND LEAN – right here.