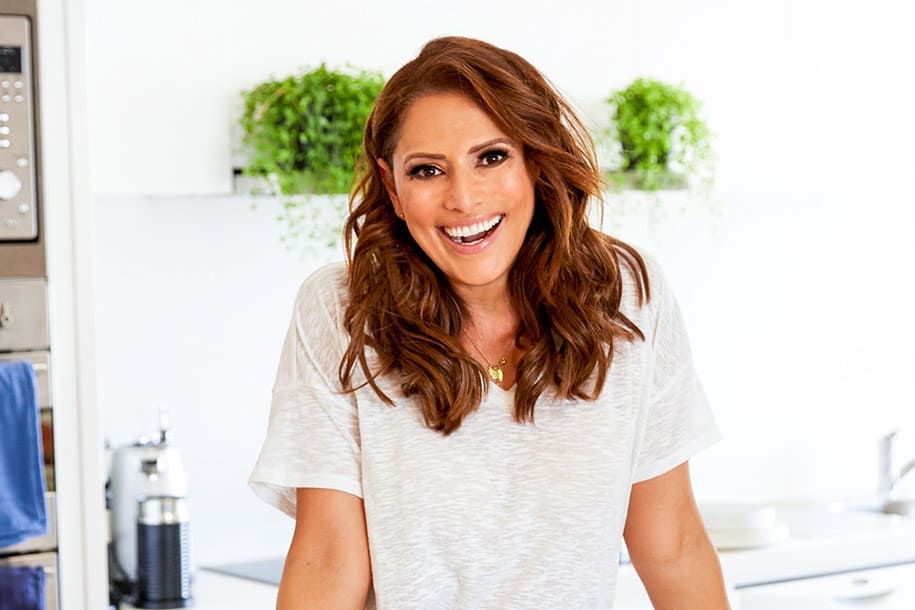 Ready to feel amazing? Want your skin to have that goddess glow? We've got you covered! Our specially created, naturopath-approved 21-Day Gut & Skin Cleanse will have you feeling refreshed and fab, and we're all for that.
How do you know if it's time for a cleanse?
Feeling moody? The gut is known as the 2nd brain – when your body needs a cleanse, you may feel a little grumpier than usual.
Skin lost its glow? If you've tried every beauty product out there and your skin still looks blah, it might be time to look at the gut-skin connection.
Stomach a bit sluggish? A healthy gut means you're "regular". Inflammatory foods can slow digestion, leaving you feeling heavy & bloated.
How will it work?
This is actually the best – and easiest – part! Kicking off Feb 8th, you'll be doing a mini 2-step cleanse each day. It's super simple. Just mix your GLOW Marine Hydrolysed Collagen Powder and  FIBRE Cleansing Powder twice daily into any drink of your choice.
That's it! Easy. Just the way a cleanse should be.
You can create your own meals during this cleanse – focus on fresh whole foods. Foods that feel good, taste good and make your body sing. For anyone that wants some inspo we'll share what we're having each week. The best part? The recipes are clean, easy to make, and mouth-wateringly delicious. Check out what's on the week 1 menu here.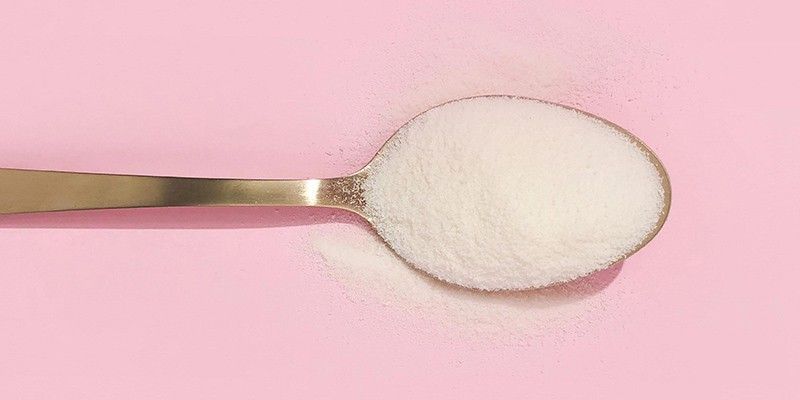 What you can expect…
Your gut health will be nourished
Your gut will be cleansed and function better
Support for luminous, radiant skin
Fuss-free & easy to follow
Delicious weekly meal guide
Join at any time
Feel like kicking your cleanse up a level?
Try these SWIISH Wellness tips:
Cut coffee to 2 a day (max), having the last before 3 pm
If you can, kiss alcohol goodbye! Otherwise, keep it to 2 standard drinks a week
Keep it moving. We're aiming for 30 mins of exercise, 5 days a week
Avoid processed meals opting for fresh, vibrant food instead
Try to hop into bed by 10pm each evening
Aim to drink 2L of water every single day
JOIN US!
The 21-day Gut & Skin Cleanse starts next week… we're READY! Are you? If you already have your GLOW Marine Collagen Powder and  FIBRE Cleansing Powder, that's awesome – you're good to go.
Also, sign up here to get your gut & skin cleanse program dropped to your inbox each week!
Still need to get your hands on our powders? Don't worry we've got you covered.
Say hello to the…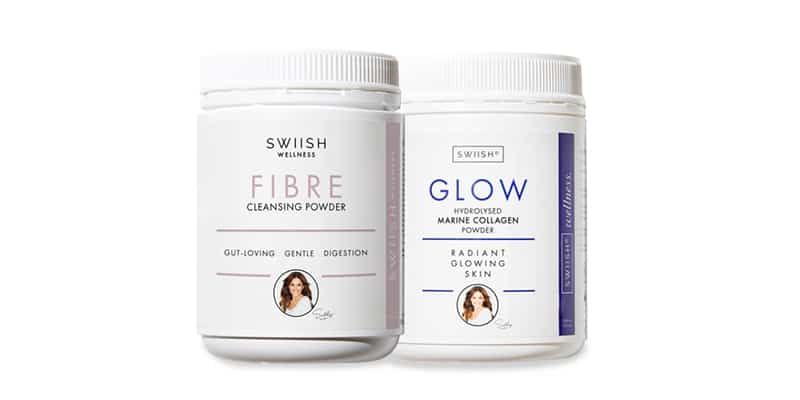 See you next week,
Love Sally, Maha & the SWIISH team xx